Checkmarc
Checkmarc Check & ACH Recovery Service
Checkmarc is a FREE service for your account that recovers dishonored checks and electronic payments. It eliminates the time you currently spend trying to recover dishonored checks, and makes accepting checks as safe as accepting cash or credit cards. With our free Checkmarc program, you can concentrate on your business, not collections. We are pleased to provide Checkmarc at NO COST to you.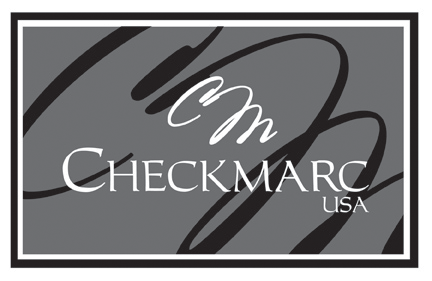 Checkmarc Program Features and Benefits
No equipment to purchase. No contracts, enrollment or per check fees.

You receive 100% of the face value on all recovered dishonored items.

Dishonored check writers are listed on the largest national negative database until funds are recovered.

You have access to our password-protected website allowing 24/7/365 viewing of checks.

Access to a dedicated customer service team for all inquiries

You receive notification and collection reports via email.

The latest ACH services and dishonored check recovery (RCK) techniques are utilized.

You avoid uncomfortable/embarrassing customer collection calls.

Frequently Asked Questions
Q. What does this program cost?
A. The program is completely FREE for our commercial clients.
Q. Is there a contract to sign?
A. No There are no contracts or agreements to sign.
Q. What if I already have a company collecting my dishonored items?
A. You may cancel that service and use our free program, or continue with your paid service. If you wish to continue with your paid service, notify us and we will remove you from the bank's Checkmarc program.
Q. Will I receive the full amount of the recovered check?
A. Yes! When a check is recovered, 100% of the funds are deposited into your account.
Q. When will I get paid?
A. Recovered funds are direct deposited into your account every Friday of the month.
Contact us at anytime if you have any questions about our Checkmarc Program at 800-391-2535.